Gary L Hulett CPA | Not Just Taxes - Not Just April: Quickbooks Online Bookkeeping From $49 | FREE To Start
Register for our free newsletter

If You Are A Single Member LLC And You Are Netting $10,000 A Year, I Can Help You Save $1,412.96 In Taxes in 2018, No BS. Netting More? Save More. It Gets Better... My Services Are Even Tax Deductible Business Expenses! I Know, Right. Mind Offically Blown!
GOOD JOB! You have taken the first step (and hopefully the last step :)) to getting the bookkeeping and tax "stuff" done.

Hi, I'm Gary and I work FOR small business owners and self-employed folks like you. I know you are tired of trying to find the time to do your bookkeeping and then wondering if you even did it correctly. It's a lot of work and headspace when you are the chief cook and bottle washer and working to keep the money coming in...I know. But you also don't have money to spend for no value received. I know, I watch every dollar that I spend in my business and I'll do the same for yours.
Time Is Money. I Save You Both.
As a business owner, two of your most precious commodities are time and money. I am committed to finding ways you can keep more of both. Whether your goal is more time to spend with and grow your client base or more money you can put back into your business.
Here's what makes my practice is different, I choose to focus on the under-served market of very small, Small Businesses and the Self-Employed. Many CPAs won't work with you until you are in the $250,000 range because they have not figured out how to make your size business profitable to them. I leverage technology to reduce the amount of time it takes to process your basic bookkeeping and tax compliance. I pass those savings on to you for your basic services. If you are a sole proprietor or single-member LLC and just getting started or have income below $100K, you are exactly the type of client I am looking for.
SPECIAL REPORT:
Last December, Congress passed several tax law changes (The Tax Cuts and Jobs Act or TCJA). The largest changes were in laws relating to business owners, specifically targeted at the type of struct
ures business owners use.

What worries me the most is that small businesses like yours won't change their companies in time and get a massive tax surprise come tax season.

I have an offer to make you. I have a special report I can email to you that goes into some of the details of what I am talking about. In this report, you will see:

• How the new tax bill picks winners and losers based on business structure
• The kinds of businesses that are eligible for the 20% Sec 199A deduction (new this year)
• The requirements each business must meet to be eligible for the 21% corporate tax rate
• The dangers of sole proprietorships and LLCs in this new environment
• And steps you can take to minimize your tax burden and take advantage of your start-up
To receive the report just go to my website CONTACT PAGE and request this FREE Report and I will send the report to you completely free of charge. This may be your last chance to take action and save THOUSANDS OF DOLLARS...
I Will Cut Right To The Chase. I Want To Speak With You. BUT… ONLY IF YOU HAVE ONE OF T

HESE PROBLEMS:
Not sure what your business taxes will be
Feel like you are paying too much in taxes
Keeping your books on a spreadsheet
Unaware of Colorado business tax needs
Can't say what your profit is each month
Not an S-corporation and not sure what it is
Don't know what the Sec. 199A deduction is
Need business lending or been turned down
If none of these issues apply to you, then you might not need me right now. But, if you read that list and at least one of these issues applies, then we should talk.
My services are simple, easy and they start for businesses under $50,000 gross revenues at just $49.00/mo. You can afford that! Here is what you get:
All bookkeeping completed including financial statements (You need these for loans, taxes, and more….).
Preparation of your Business Tax Returns (for S-Corporations, Partnerships and Multi-Member LLCs) including both the federal and state returns.
My customized tax strategy and savings plan that outlines easy steps to save big money.
A dedicated CPA for questions and much more!
Small Business Bookkeeping: Have $10K to 100K of Income?
If you are a sole proprietor or single-member LLC and just getting started or have income below $100K, you are exactly the type of client I am looking for.
As an experienced QuickBooks Online Advanced Certified accountant, I am looking for new clients to work FOR VIRTUALLY. I am Denver/Metro based. I work remotely/online from my home-office. I choose to work for those that are comfortable leveraging 21st-century communications technology. Gone are the days when the only option was meeting in person to collect documents.
So whether you are trying to use QuickBooks, a spreadsheet or no books at all, I HAVE A PACKAGE THAT IS AFFORDABLE. I can get you caught up and stay up to date for less than what most uncredentialed "accountants" charge and certainly way below what a traditional CPA firm would charge, by a lot.

All my pricing is on my website as well as any add-ons that you would like to add. No pressure and no BS (ahem, that's bait and switch:)), just honest work and honest talk, at a fair rate like you do in your business.

I understand your pain and I can help, contact me today and let's get started so you can quit worrying so much about the books and the IRS.
Why Small Businesses Need a CPA
Small businesses need a financial tax advisor. But your business needs a Certified Public Accountant (CPA), not just an accountant. One of the most important parts of running a business is keeping your finances in order. No matter how small your business, using CPA services has its advantages. In fact, if you are currently earning under $100,000 per year YOU are exactly the client I am looking for.
CPAs are licensed. A CPA is licensed by a state and must keep current with tax laws in order to maintain a license in that state. After they are licensed, a CPA must also comply with continuing education requirements to maintain their licenses. You can learn more about the standards that CPAs must follow by checking out the CPA professional organization, the American Institute of CPAs (AICPA).
CPAs are familiar with tax laws. Knowledge of the tax code is a big part of a CPA's licensing exam. Many CPAs take yearly tax courses to keep up to date on the Tax Code. One of the biggest reasons small businesses need a CPA is because they are eligible to represent you before the IRS in an audit.
CPAs do financial analysis. CPAs do a more detailed analysis than bookkeepers or accountants. Plus, they advise on tax and financial matters. A CPA is more prepared and puts their license on the line by giving tax and financial advice.
Just Need Tax Services? Individuals & Small Businesses:
Curious about what I charge for tax preparation?
I'm competitive with the national tax firms, lower than most CPA firms and a true value. Your cost is based on the complexity of your income tax return, without regard to the amount of your tax refund or time taken to prepare your return, and new clients receive a 10% introductory discount.
How it works: Unlike many firms, I don't charge by the hour for most of my services. I provide upfront pricing which means you'll know and agree to my fees prior to making any commitment. Once I have at least all material information required to prepare the return, I determine my fee based on your unique tax needs.
Payroll + Bookkeeping + Taxes = The Perfect Small Business Accounting Solution
I know bookkeeping isn't for everyone. That's why I offer CPA Bookkeeping and related professional services — to make back-office transactions easy. I am there for the solo-preneur, the mid-sized company and businesses in-between. Today, the days of waiting at an accountant's office are over. You can work just as easily from the comfort of your own home or office.
"What you will find with my CPA service — friendly, responsive and proactive service, at a fixed rate billing. Like most everything I do, I've taken a unique approach to an old-school industry. It's definitely worth checking out."
Visit My Contact page For More Details.
You can:
Use the Financial Calculators to assist you in budgeting, financial planning, or determining loan payments.

Stay Alert to tax and accounting news by reviewing the client newsletter.

Review Tax and Financial Topics of Interest in the Additional Pages section of our site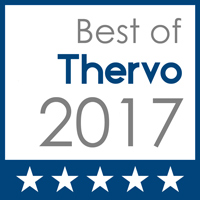 Please browse the pages of this site and feel free to e-mail any questions, suggestions or other feedback. Visit often as current news impacting your financial situation will be outlined here.