Gary L Hulett CPA | Books & Taxes From $49
Register for our free newsletter

Tax Services: Individuals & Small Businesses
Curious about what I charge for tax preparation?
I'm competitive with the national tax firms, lower than most CPA firms and a true value. Your cost is based on the complexity of your income tax return, without regard to the amount of your tax refund or time taken to prepare your return, and new clients receive a 10% introductory discount.
How it works: Unlike many firms, I don't charge by the hour for most of my services or by the form. I provide upfront pricing which means you'll know and agree to my fees prior to making any commitment. Once I have at least all material information required to prepare the return, I determine my fee based on your unique tax needs.
How Much Does It Really Cost You To Prepare Your Personal Tax Return?
Many taxpayers think that the latest tax software is all you need for accurate income tax preparation. While I fully relate to the desire to DIY, self-preparation of taxes can be expensive in both time and money. These software programs can often help you file an accurate tax return, but may not inform you of other potential options to save money.
Do you think you're saving money by preparing your tax returns yourself? Think again. If you make $30 per hour and it takes you 5 hours (source: IRS for preparation and filing) of your valuable time to prepare and file your returns, then it just cost you $150. That's 5 hours you could have been spending with the family, fixing something or just relaxing. Then add the cost of the software at approximately $100. That's $250.
Don't relax just yet. If you happened to make a mistake, that could cost you another $387 (the lowest average cost of taxpayer errors). Now you're looking at a total of $637, or more, to do it yourself. And, if you don't file on time, then you can add interest and penalties on top of the other costs.
You Can Miss Deductions With DIY Tax Software
If you prepare your own tax returns, you are probably a do-it-yourself-er who likes to fix or build things to save money. One of the many reasons people go through the headache of filing their own taxes is a false belief that they are saving money.
Lose Big Money Filing Your Own Taxes
Did you know that in a recent tax study by financial expert, Dave Ramsey, the average do-it-yourself tax preparer lost between $387 and $841 when compared to the same returns prepared by tax professionals?
Why? The average taxpayer doesn't know every deduction available to them, even with the help of online tax software. Tax filing software is updated once a year to handle the major tax changes and can unintentionally omit small, specific deductions. If you have multi-state returns, forget it. The errors are too many to mention.
Tax filing software may actually be costing you more. Just because you found a place to put a number in the tax software, doesn't mean it was the most advantageous place to put it from a tax perspective-leaving hundreds of dollars in Uncle Sam's pocket.
Small Business Bookkeeping: Have $10K to 100K of Income?
FACT: Sole-Proprietors/LLCs, You ARE Overpaying Taxes By $1000's
Experienced QuickBooks Online accountant looking for new clients to work with virtually. I am Denver/Metro based.
If you are a sole proprietor or single-member LLC and just getting started or have income below $100K, you are exactly the type of client I am looking for.
The first month of my program is ABSOLUTELY FREE if I don't show you how my fees can be paid with the money I will save you in taxes.
What do you have to lose, let me work for you this month and show you just how affordable having a small business accountant can be.
Sole Proprietors and Single-Member LLC's You Can Save $1,000's in taxes
For entrepreneurs and independent contractors, the S Corporation status is a "loophole" that can save thousands of dollars and greatly reduce your tax burden. Like all loopholes, there are many costs of compliance and reporting requirements to take advantage of the opportunity. My S Corp system makes sure you meet the IRS requirements by streamlining and simplifying your accounting processes. With an investment in restructuring your business and streamlining your accounting processes, we will set you up to reduce costs and hassles by creating your S Corp. This is 100% legal and more experienced business owners have already made the switch, don't pay another dollar more than you are legally required.

With the help and guidance of my basic S-Corporation package, which includes basic payroll and Business tax return, I will do all the work to help you save tax money each and every year. You just pay me for my services out of the tax savings money, how great is that. You will still have plenty of money left over to reinvest in your business, put into a retirement plan or just back into your pocket.

As a business owner you are REQUIRED to keep good business records to prove your expenses for your tax return, why not pay for it all with the money you are saving from the FEDERAL Government?

If you're interested in learning more about how an S corporation can save you taxes, feel free to contact me.
Bookkeeping | Taxes | Payroll | Accounting Advice
I know bookkeeping isn't for everyone. That's why I offer CPA Bookkeeping and related professional services — to make back-office transactions easy. I am there for the solo-preneur, the mid-sized company and businesses in-between. Today, the days of waiting at an accountant's office are over. You can work just as easily from the comfort of your own home or office.
Do Not Try This At Home
There are some things you just shouldn't do yourself, and bookkeeping and taxes are certainly two of them. I offer Full-service accounting for small businesses and two kinds of tax preparation — business and personal — both of which allow you to use my Virtual Tax Organizer, follow a few easy steps and then as your CPA I will prepare, review, file and sign your taxes. Incredibly easy tax prep — what a concept!
"What you will find with my CPA service — friendly, responsive and proactive service, at a fixed rate billing. Like most everything I do, I've taken a unique approach to an old-school industry. It's definitely worth checking out."
Visit My Contact page For More Details.
You can:
Use the Financial Calculators to assist you in budgeting, financial planning, or determining loan payments.

Stay Alert to tax and accounting news by reviewing the client newsletter.

Review Tax and Financial Topics of Interest in the Additional Pages section of our site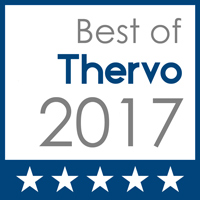 Please browse the pages of this site and feel free to e-mail any questions, suggestions or other feedback. Visit often as current news impacting your financial situation will be outlined here.